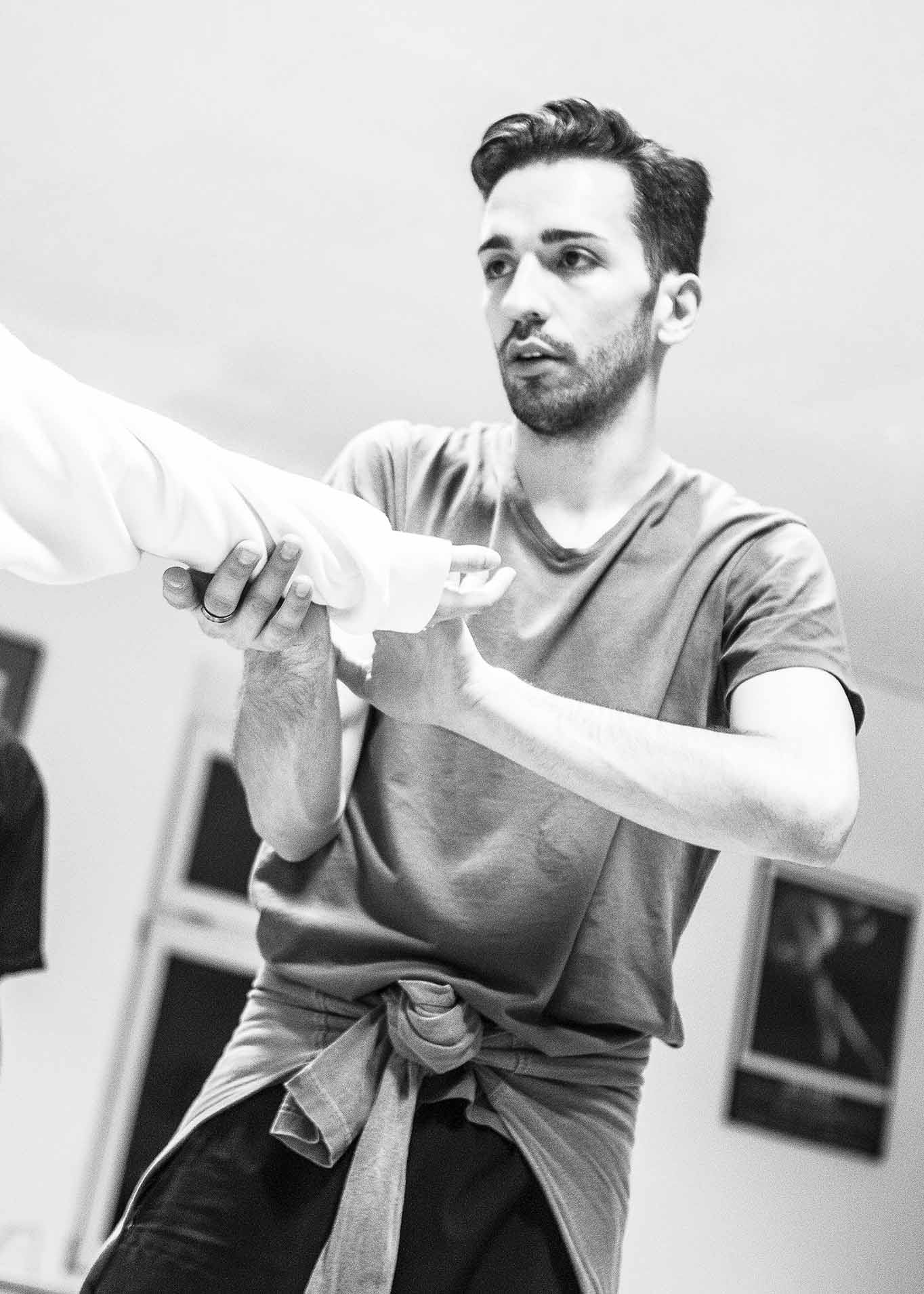 Born in the southern Italian port of Trani, Riccardo De Nigris received his professional training at La Scala in Milan, where he graduated in ballet school in 2007, where he also worked as a dancer. This was followed by duties at the Teatro Regio in Turin, the Dominic Walsh Dance Theater in Houston/Texas and the ballet of the Czech National Theater Brno.
From 2010 to 2018 he was a member of the Ballet Ensemble of the Theater Augsburg, where he worked in the works of renowned choreographers – u. a. Mario Schröder, Georg Reischl, Edward Clug, Dominique Dumais, Itzik Galili, Young Soon Hue, Kevin O Day, Maurice Causey, Marco Goecke and Demis Volpi – took part. His dance repertoire included, for example, the roles of Iago (»Otello«), Der Prinz (»Cinderella«) and Drosselmeier (»The Nutcracker«). He also excelled in major solos by choreographers such as Mauro Bigonzetti, Cayetano Soto, William Forsythe and Christian Spuck.
As a choreographer, Riccardo De Nigris has already created several solos in Augsburg, contributions to ballet galas, opera balls and the ballet series »Distillationen«. He also designed choreographies for The Bat, Carmen and My Fair Lady. In 2015, he was awarded the Audience Award at the Genesis Competition for Young Choreographers of the Milwaukee Ballet Company. For his Augsburg debut as a choreographer with »Ascending Gilde« as part of the ballet evening »Of Gods and Men« (2015/16), he was nominated by the magazine »Dance for You« as one of the best choreographers of 2016. An interpretation of Maurice Ravel's "Bolero" followed in 2016/17 and the choreography »Anima Fragile« in 2017/18 as part of the three-part evening »Ballet? Rock it! «.
His latest work is "The Piece" for the Staatstheater Augsburg as part of the four-part ballet evening "Missing Link".